There may be affiliate links in this post.

New Year Needs New Curricula
Struggling to get going with school?  Whether you are starting second semester or beginning your school year, a new year needs new curricula.  During the typical break from school for the holidays, our family has been having fun with new curricula from SchoolhouseTeachers.com.  As a member of the Homeschool Review Crew for 2017, we were given a Yearly Membership to this online homeschool resource treasure trove.  Seriously, there are so many courses for every subject, all ages and tons of bonus resources, I know you will find something to love.
You may have read some of my earlier reviews when this website was just getting started.  In the beginning there were a little more than a handful of options, with new ones added every month.  Now, there are more than 300.  These are a mix of supplemental resources, unit studies and full courses; from printables to videos.  We have been utilizing resources from every area over the last four years.  I let my membership lapse for a few months and was sorely missing it.  I didn't realize how much I had come to depend on SchoolhouseTeachers.com to fill-in needed practice work for my elementary learners or complete subjects as my older girls were ready for more advance courses.
 Make Daily Work Easy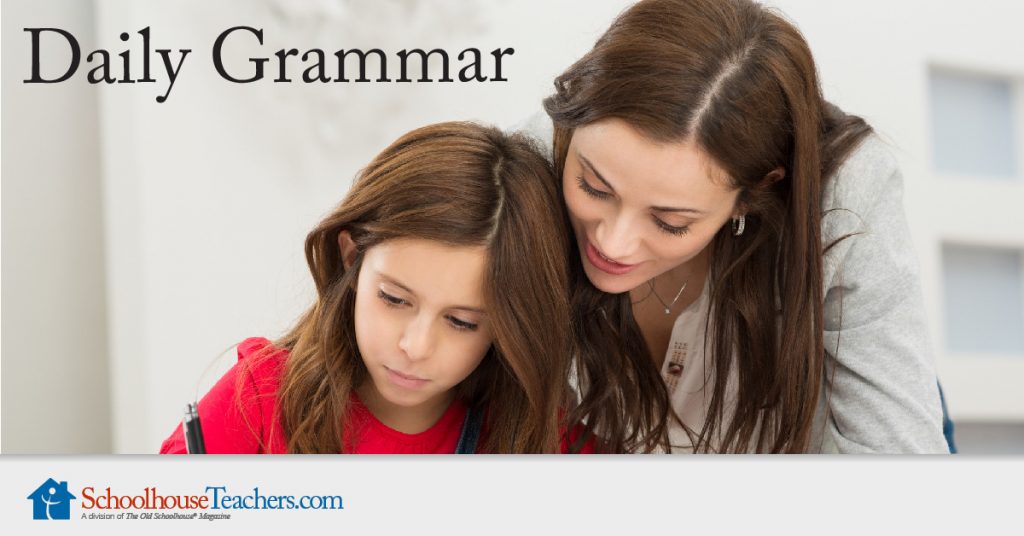 One of the subject areas we have been utilizing is Language Arts.  Grammar is something we seem to be very hit or miss with keeping up on.  Short, daily lessons and practice are what we need.  SchoolhouseTeachers.com is perfect to make daily work easy.  I have been introducing our 11 year old son to grammar with the single page lessons found in the 3rd-4th grade level of Daily Grammar.  This level has 187 lessons (and answer keys) broken into 3 parts.  I downloaded all three sections and have been printing them as needed.  We could also send them to one of our iPads or Kindles to type out the answers.  I like that I can keep these things on the computer and don't need to go online to use it each day — though we certainly could.  For this level (and maybe the others, we haven't made it that far), each page is available to download individually.  If I needed a refresher on a particular area for one of the older girls, I could download only that topic.  Other subject areas making daily work easy are math (Daily Math), writing (Daily Writing), and logic (Daily Puzzlers).
Video Learning That is Not Edu-tainment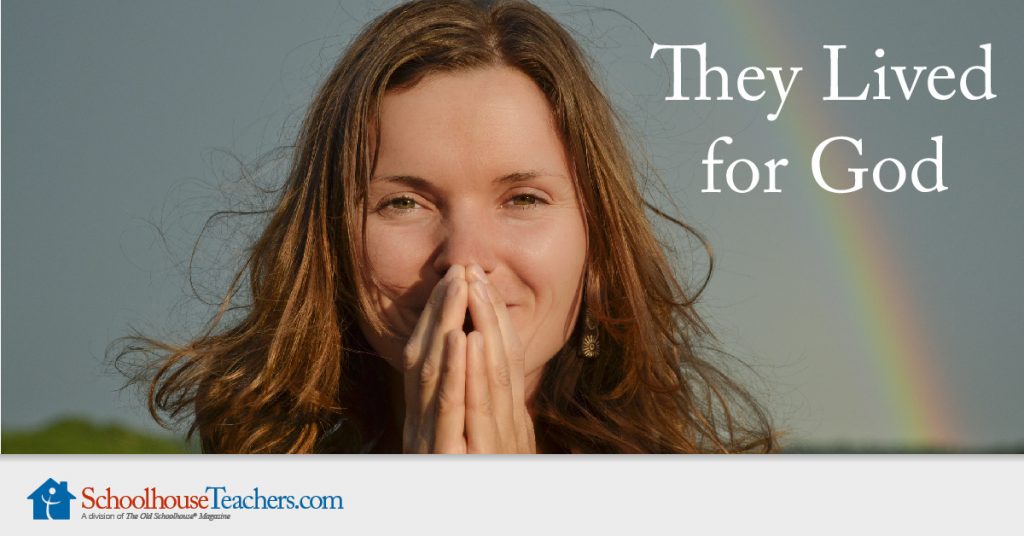 In poking around the newly designed website of
SchoolhouseTeachers.com
, I noticed the tab labelled simply "Videos".  There are some of the expected resources for the earliest learners, "Bedbug Bible Gang" and "From Aardvark to Zucchini", worth their weight in gold back when I had toddlers and was teaching siblings to read.  I scrolled further and discovered true treasure in the resources for Middle/High School.  Video learning that is not edu-tainment.  I found "They Lived for God", a drama-documentary based series on heroes of the faith.  The forty-two videos (forty-one are viewable outside of North America) are about an hour in length and each have a download with questions (short answer and/or essay) that can be printed and completed by your learner or used for discussion among the family (as we used it).  The men and women covered in this series represent a range of history from Jan Hus of the Middle Ages to Billy Graham of the current age. I had thought to go through these documentaries in chronological order (they are not presented that way) but quickly changed my mind. We will continue to enjoy the videos during our morning learning time. We discuss some of the questions together and I assign the older girls some of the remaining ones for further thought before writing out their answers. Every two or three weeks we choose another. It is working well and I like seeing how we are all impacted as we learn about those who have lived for God.
Don't Miss Out on the Extras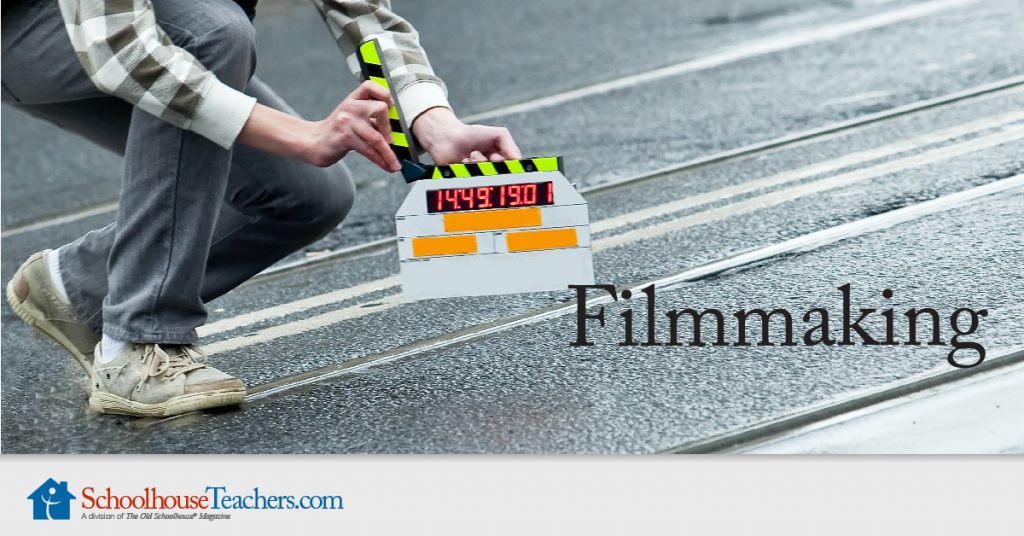 Do you often wish you could find the time or a teacher for art, music or home ec?  I think of these as the fun subjects, and they often get pushed to the side.  Traditional curricula can only go so far if you don't know the topic well yourself.  That is one of the beautiful things we have found in SchoolhouseTeachers.com.  We don't miss out on the extras.
When the basics are covered, SchoolhouseTeachers.com supplies those extras that my children enjoy digging into, from photography to art to music to movie making.  The extras that they are passionate about is a great motivator to complete the daily work that is required.  There are other benefits to fitting in those extras besides enjoyment.  You know the old adage, "all work and no play makes Jack a dull boy" is so true.  A well-rounded student is a well-prepared student, no matter where God sends them in life.
I have only scratched the surface of all the wonderful things you will find when you check out SchoolhouseTeachers.com.  There are tremendous resources for parents; the Just for Parents page under the Resources tab is filled with encouragement and practical help whether you are brand new and nervous or a veteran homeschool mom in need of a real vacation.  Need to work from a plan?  The lesson plans, custom schedule builder and downloadable planners should have you covered.  Not to mention transcript helps, checklists and printable certificates.

Be sure to click below to read more reviews from other Crew Mates!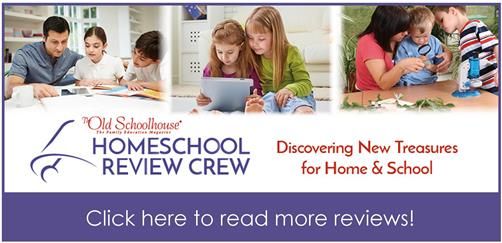 Christmas Sale Extended
There is so much awesomeness stuffed into this easy-to-use website, that the price will be increasing.  Use the code CHRISTMAS to sign up for monthly membership at $9.95/month.  For a yearly membership at $90 use code CHRISTMASYEAR  These prices are 50% off what the prices will be after January 15th.  The codes expire and the prices go up, don't delay!