There may be affiliate links in this post.
Most of us are not without our smart phone or tablet these days.  At the beginning of your day, do you have certain things you open and check?  Messages, email, Facebook, etc.?  My daughters and I also do puzzles.  A daily puzzle has become part of our morning routine thanks to these devices and apps.  Maybe you prefer to unwind at the end of your day with a jigsaw puzzle or other fun game.  For the past several weeks, I have been using Daily Bible Jigsaw app.  This fun and free app comes from Planet 316, a team that shares a love for Jesus – and sharing Him with the world alongside their passion for technology.  If these games are the fruit produced, we are all blessed.  What makes these puzzles extra special, is what happens upon completion of the puzzle.  The puzzle lines are smoothed out and the resulting picture is a background for a verse (or portion) of Scripture.  This can then be shared on social media.  You select which channel you want to share too (but I've not found a way to change this, so you will likely be locked in to the one you select in the beginning).  I selected Facebook (profiles no pages) and share my puzzles regularly.  You may have seen the little drop of sunshine in your feed.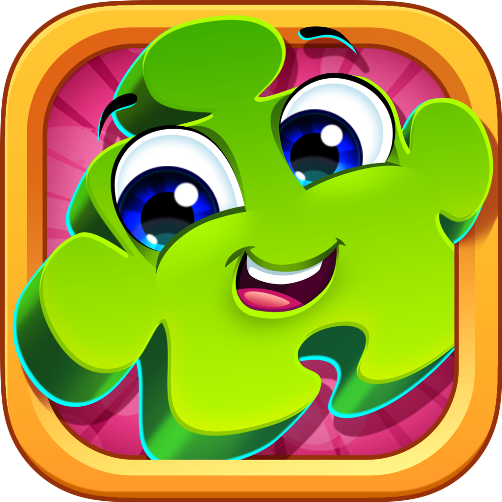 The Daily Bible Jigsaw puzzle game is free, though you can buy coins to aid in your puzzle completion.  Each day, a new puzzle is presented, freely.  You earn a coin for completing a puzzle (other than bonus puzzles which are under a separate tab — but those are free, too).  You can also watch ads to earn coins as well.  I was very happy to be gifted coins by Planet316 for the purpose of this review.  Because I had the extras, I tried out all the tools available as you do the puzzles.  These all cost coins (2 or 3 each).  Some of the tools will click two pieces together, clear center pieces so you can work with just the edges first or rotate so the pieces are oriented to the final direction.  Of all the tools, rotate is my favorite.  This one tool (2 coins per use) cut at least a full minute off of my time.  You can challenge friends or just try to keep bettering your time against yourself.
There are numerous opportunities – at least in the beginning, to earn coins.  When you have completed a series of puzzles from the same day of the week, you receive coins.  I've recently finished 25 from each day.  The next levels for me to earn coins are getting a time less than 1 minute and completing 100 puzzles for each day.  As addicting as these jigsaw puzzles can be, I may not have to wait long.  I'd love if we earned a coin when we shared the puzzle/picture too.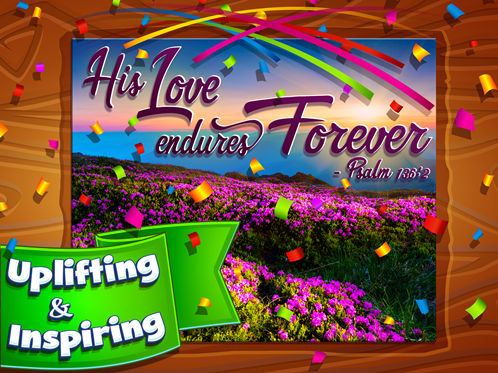 Rather than waiting for each day's puzzle to become available to try the tools out, I worked through past puzzles.  These are available for 3 coins each.  As I have been going through previous months, I have encountered one or two repeats, but for the most part, each puzzle is a unique photo.  The photos are high-quality, often featuring nature, animals or families/children.  They reflect the season, too.  This is a Bible-based app, so you will find nothing objectionable (except for a few traditional Christmas-themed photos if trees, lights, etc. bother you – no discussions here – just an FYI).
The Daily Bible Jigsaw puzzles are not only available as an app, but for computer play as well, through your browser or Facebook. Planet 316 has other desktop games as well. These look like fun for my younger children, too.  I have not been quick to share this with my children, though all have played one or two puzzles.  If this were available for Kindle, all of them would have this.  I hope that will be available in the future.
As always, click the image to read the other Crew reviews for this fun, free app.