There may be affiliate links in this post.
We love books!  We love books for fun, for practicing new reading skills, and for learning.  When we find books that meet all three of these qualities, well, we have found something wonderful.  That is exactly what we have found with The Secret of the Scrolls series by M.J. Thomas.  This new series for young readers, published by Worthy Kids/Ideals, is a favorite with my children.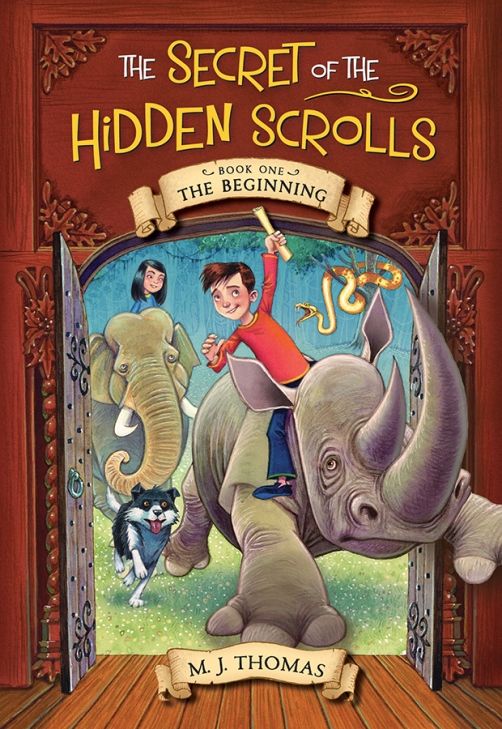 At first, due to the age recommendation – ages 6-9/grades 1-3, I thought my youngest son would be reading these with me for our review. Once we had the books in hand, it was clear that this was above his reading level. He is just beginning to read, probably at the beginning of first-grade level. My oldest son, who is reading closer to a fourth-grade level and not confident even in that, found this to be a good fit.  He and I have been sharing the reading during his one-on-one school time.  All three of the younger children (2nd – 6th graders) thoroughly enjoyed listening to me read these aloud.  We've used these books during Listening Lunch.
The beginning of the book reminded my children of the Narnia stories with the siblings being sent to stay with a distant relative that was a little peculiar. It didn't take long for us to be drawn into the story. Even when things seemed predictable, we did not get bored. Of course, things were not boring between their (mis)adventures and their dog, Hank.
The premise of the series is that Peter & Mary's Great-uncle Solomon (an archeologist) has found some ancient scrolls, The Hidden Scrolls. After sharing the legend of them, he reveals that he has not been able to open them. They can only be opened by the "chosen ones". Peter, after an accident that began as tripping over Hank, finds that one of the scrolls' seal is opened. This leads to something like an earthquake. Then everything was dark … completely dark. Hmmm, sounds like a favorite secular book series from when my older children were this age.
Yes, my children were quick to point out similarities. The older girls reminisced, and wondered why we didn't read something like this then, Biblical based.  Then they started noting the differences. We all agree that we enjoy this series better. First, no magic. Second, Biblically sound. Third, it is just better. Even though we read this together, I would have no problem handing this over for my child to read on their own.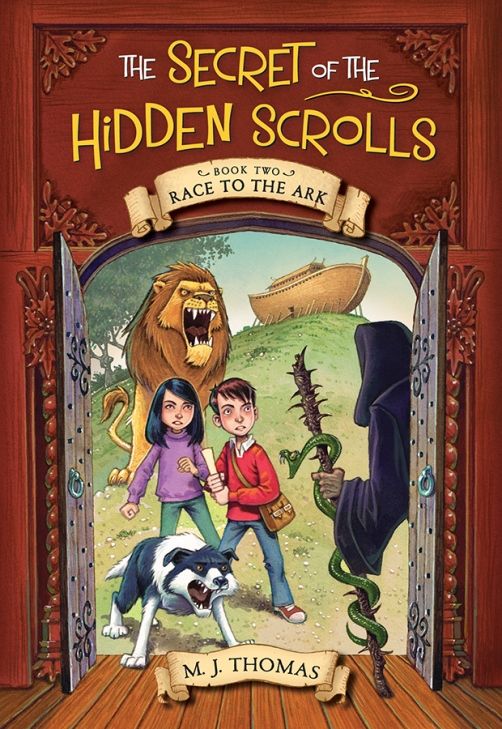 These Hidden Scrolls bring the children to various points in Biblical history. They appear to be visiting events chronologically. The first in the series is appropriately titled, "The Beginning". The second book is called "Race to the Ark". As the basic stories are familiar to my children, comprehension has not been a problem. What they have gained is a new experience with the well-known stories from Biblical history.  The truths sink in on a deeper level.  And, they are fun.  The Bible is fun. But not only fun, we aren't being disrespectful.  It is serious and loving and deep.  The Bible is all we truly need, and that means we can find enjoyment in its stories as well.
Don't miss other reviews from Crew families.  Click the image below to see more.